| | |
| --- | --- |
| Clinton | Walker |
| 99.5% probability of winning | 0.5% probability of winning |
| Mean of 317 electoral votes | Mean of 221 electoral votes |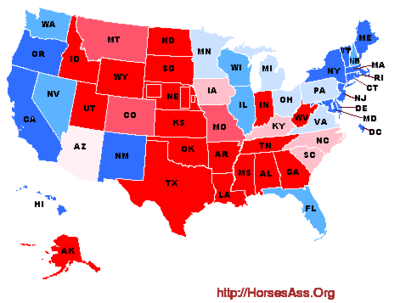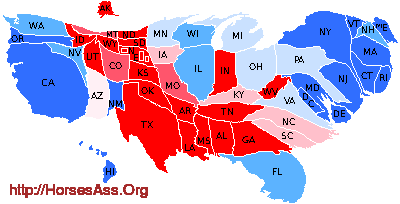 Gov. Scott Walker (R-WI) started out the election season with much buzz. But at this point, pollsters seem less interested in him, so there isn't a lot of really current polling that pits him against a Democrat. There are only 83 state polls matching up Walker to Hillary Clinton (Jeb Bush has 212 such polls). Consequently, Walker at a bit of a disadvantage, since most of the polls were taken when Clinton was polling more strongly against all opponents.
No biggie…this is a shakedown for these analyses, so I'll post it with the caveat that there just isn't enough recent polling for this match-up. Perhaps pollsters will soon find reason to be more interested in the Governor.
After 100,000 simulated elections, Clinton wins 99,503 times and Walker wins 497 times (including the 103 ties). Clinton received (on average) 317 to Walker's 221 electoral votes. In an election held now, Clinton would have a 99.5% probability of winning and Walker would have a 0.5% probability of winning.
Clinton tends to win in the classic swing states of Florida, Ohio, Virginia, Pennsylvania, Michigan as well as Nevada and New Mexico. But the most remarkable thing about these results is how poorly Walker does in his home state of Wisconsin. Here's the polling picture: