| | |
| --- | --- |
| Biden | Trump |
| | |
| > 99.9% probability of winning | < 0.1% probability of winning |
| Mean of 363 electoral votes | Mean of 175 electoral votes |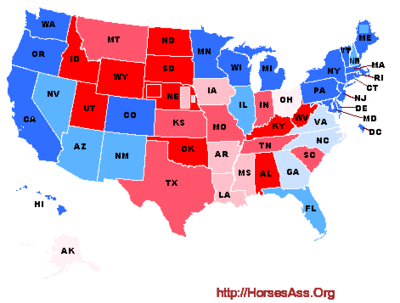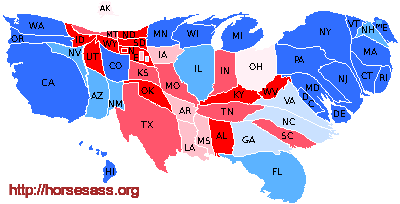 It has just been one week since my previous analysis—just before the Debate. But, man, it feels like it has been a year! That analysis had former Vice President Joe Biden leading President Donald Trump by, on average, 377 to 161 electoral votes. Biden won all of the 10,000 simulated elections. We have new insight in the form of 66 new state head-to-head polls.
Now, after 100,000 simulated elections, Biden still wins 100,000 times and Trump wins 0 times. Biden received (on average) 363 to Trump's 175 electoral votes, so Biden's lead has shrunk by 14 votes. In an election held now, Biden would have a greater than 99.9% probability of winning and Trump would have a less than 0.1% probability of winning.
What are the big changes? First, Trump's chances in Alabama increase from 75% to 100% probability on account of an old mid-August poll being replaced by a current poll with a large sample size from Auburn University. Smaller gains come from Iowa (58% to 63% probability) and Kansas (92% to 99%). The two most important gains are in Ohio, where newer polling take Trump from a 5% to a 54% probability of winning—changing Ohio from Blue to Red on our map, and Texas, where the newer polls increase Trump's changes from 63% to 91% chance of taking the state. Finally, in Virginia, a Biden+15% poll drops out leaving only a small Biden+5 poll, raising Trump's chances from less than 1% to 16%.
Biden has made some gains, as well. In Georgia, five new polls coming in and three polls aging out have upped Biden's chances of taking the state from 41% to 76%, switching the state from red to blue. A new Trump+5 poll in Mississippi replaces an older Trump +10 poll, dropping Trump's chances from 97% to 87%. Likewise, in Montana, an old poll dropped out leaving behind one smallish poll, so that Trump's chances drop from 98% to 91%. Clearly, for Mississippi and Montana, we badly need some new polls. We have the opposite situation in New Hampshire, where we went from one current poll to four current polls, all with Biden in the lead. Consequently, Trump's chances drop from 33% to 0%. Another big change is in North Carolina, where six old polls age out and three new polls weigh in. Out of 19 current polls, Biden leads in 14 of them, Trump leads in three and there are two ties. These boost Biden's chances from a 69% to 88%.
The long term trends in this race can be seen from a series of elections simulated every seven days using polls from 05-Oct-2019 to 05-Oct-2020, and including polls from the preceding month (FAQ):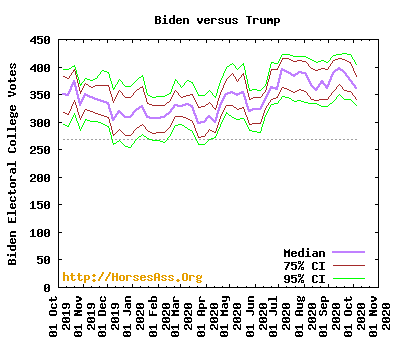 Back to the analysis for an election held now, here is the distribution of electoral votes [FAQ] from the simulations:
[Read more…]