The Republicans are sure waging a shit-load of wars against Americans.
Consider just last week. First the House Republicans:
…approved two resolutions that would amend the FY 2011 spending bill to block funding designated for Planned Parenthood and last year's healthcare law. But House passage is largely symbolic, as the Senate did not pass either of the bills.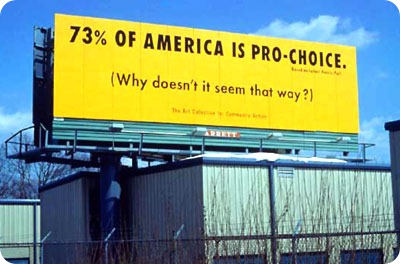 After that, House Republicans passed Rep. Ryan's budget bill that privatizes Medicare, radically cuts the federal contribution to Medicaid, creates even more tax cuts for the rich and some corporations, and repeals health care reforms. The bill is DOA in the Senate, not to mention the Oval Office. And it should be DOA to most Americans.
One half the population ought to be outraged at the Republican's War on Women. And add to that a lot non-women folk who like to fuck without making babies. Many of these non-women appreciate that Planned Parenthood provides help with that. In other words, a big chunk of young voting-age (or almost voting-age) Americans should be repulsed by these senseless political attacks on Planned Parenthood.
It is hard to imagine that senior citizens can be big fans of higher out-of-pocket insurance costs proposed in Ryan's Medicare privatization bill to fund tax cuts for the rich. Some Seniors must find Rep. Dave Reichert's War on AARP a little unsettling.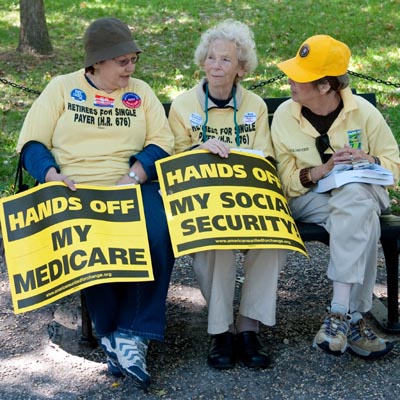 The poor, the disabled? I cannot believe they enjoyed being screwed by the Republicans.
All this comes on top of prior alienation. African Americans? Pretty much lost to the G.O.P. already. Hispanics? There was a small blip in increased support in 2010, but still down about 22% on average. And union members? Yeah…like they're going to forgive and forget the War on Workers playing out in Wisconsin, Ohio, Indiana, Florida, Maine, Michigan, etc. The LGBT communities? Not really big supporters.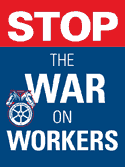 Republicans have lost the old, the young, the poor and disadvantaged, women, workers, and the nation's largest minority groups. So who's left?
Rich White Guys. That's who.
Oh…yeah. Corporations, too.
But Republicans are not going to be voted out of office en masse. Even if a huge majority of Americans would be financially hurt by G.O.P. legislation, and even if they are morally opposed to the extremist agenda of the current crop of batshit crazy Republicans, Americans will still vote against their economic self-interest and moral principles. The Republicans will offer to rape them; they will assent.
Why? Some people are not paying attention. And other people are easily swayed. There is almost no harm that can be proposed or undertaken by Republicans that cannot be undone with enough money in the weeks leading up to an election.
Apparently Republicans have done this calculation, and they have concluded that the money infused by Rich White Guys and Wealthy Corporations over the next few elections will overcome the losses incurred by their all-out assault on most Americans.
Have they erred in their calculations?