Senate Bill 6239 that legalizes same-sex marriage, passed tonight.
The Senate was the big hurdle for this bill, pushed by Gov. Christine Gregoire as part of her final agenda as Governor.
The bill passed 28 to 21. That's quite a shift from two weeks ago, when only 23 Senators publicly supported it.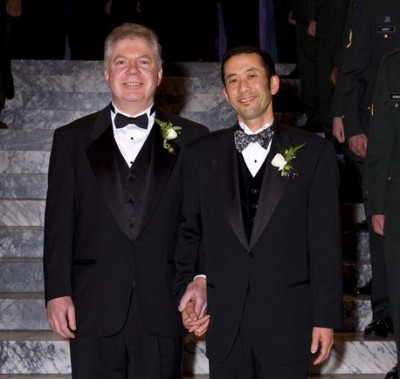 Sen. Ed Murray, who has fought for many years to end discrimination against same-sex couples, will now get married to his long-time partner, Michael Shiosaki.
Congrats, guys!