For months now, there has been low-level speculation about Rep. Cathy McMorris Rodgers (R-WA-5) being selected to be Mitt Romey's VP (e.g. here).
It makes sense in that it doesn't defy the laws of physics or anything (well…not that the laws of physics would hold back Republicans from attempting something). Rep. McMorris Rogers is over 35. She is the highest ranking Republican woman in the House. It's not like she only served 1/2 a term as Governor in some low-population state, or anything. And, McMorris Rodgers did have one of the earliest Republican VP Nominee Intrade pages.
Alas, these days, she's a Republican VP Nominee penny stock.
Still…even if it's a long shot, I predict Mittens will pick Cathy for VP. What do I have to lose? If he picks her, I'll look like a genius. And if not, my prediction will be lost in a sea of unsuccessful VP predictions from the chattering classes.
These days political pundit seem all hyped-up over Rep. Paul Ryan (R-WI-1). I guess it makes sense….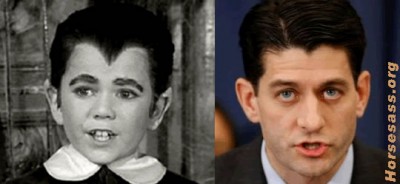 For Republicans, having an actor in the White House is political comfort food.