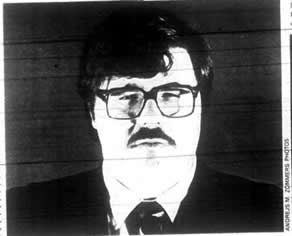 Peter Callaghan of The News Tribune notes that Dwight Pelz sometimes uses baseball analogies when talking politics. And sometimes they're tortured baseball analogies:
So, Pelz said, having the state's primary on Feb. 19 is akin to having a ticket to the fifth game of the series – it's not too late and it's not too early and it might be just right. Maybe you had to be there. And to think that Republican Party Chairman Luke Esser, not Pelz, is the former sportswriter.
Ahhh…yes, Luke "The Truth" Esser. He began his sports journalism career writing for The Daily, the student newspaper at U-Dub. One of my favorite columns was from 1986, where Luke used an interesting sort of political analogy metaphor allusion in describing a national championship football team:
A prominent associate editor of a great big Seattle paper as much as wrote my name in the loss column after the Husky football team lost to B.Y.U. on national television 31-3. According to Columnist 'X' and various B.Y.U. players, some unsavory comments I made about the Cougars the season before (when those polygamists won a national championship there was no way in hell they deserved) were responsible for the 28-point win.
Does this mean Luke isn't going to be a Mitt Romney supporter?