With 15,004 of their 18,928 signatures processed, but only 11,412 signatures validated, there are now fewer signatures remaining on Forward Seattle's petitions than would be needed to reach the 16,510 signature threshold required to qualify their anti-$15 minimum wage referendum for the ballot. So, yeah, as I wrote yesterday, stick a fork in it.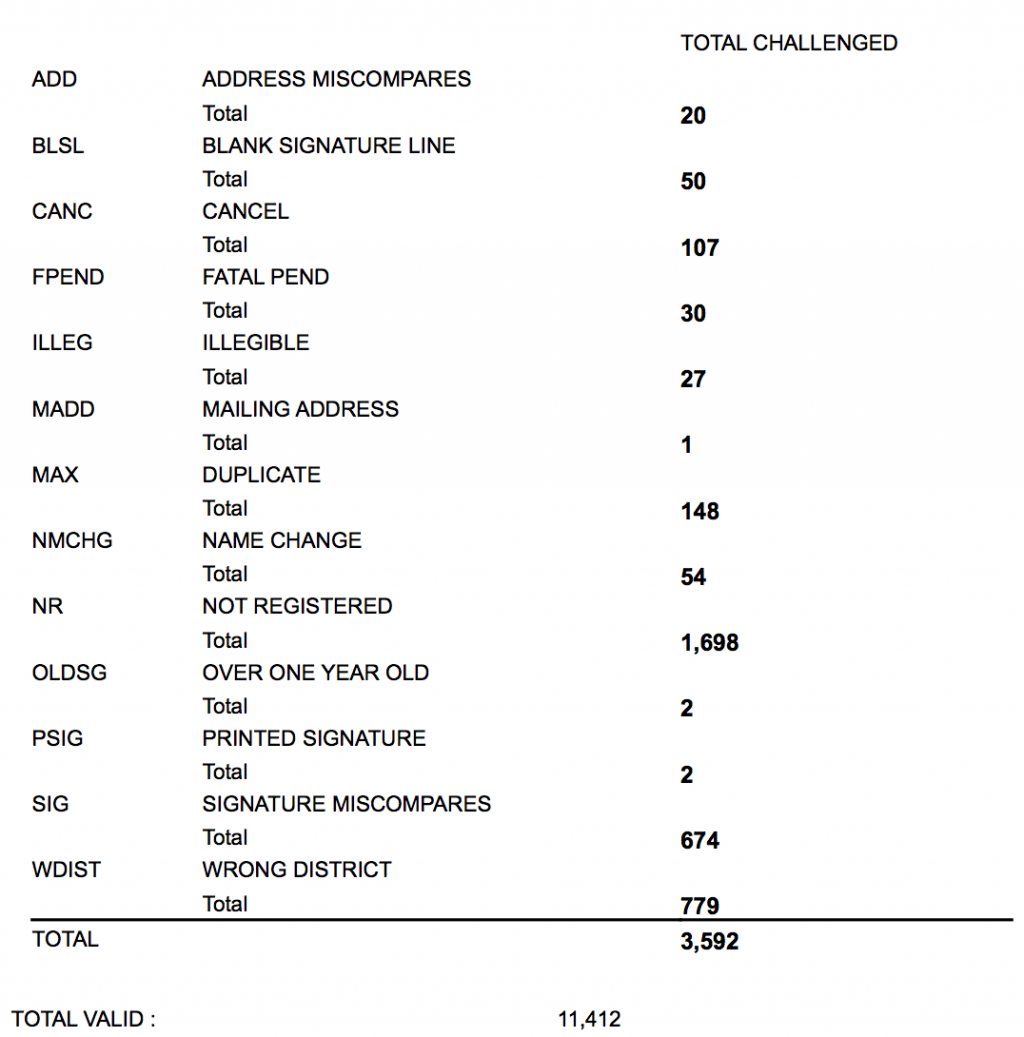 Again, the petitions are holding steady at about a 76 percent validation. Even under the best possible circumstances, Forward Seattle would need a validation rate better than 118 percent on the remaining signatures in order to qualify for the ballot. Which is, of course, mathematically impossible.
It should be noted that a 76 percent validation rate is not unusual per se, but is certainly at the low range of normal. But maybe if you are willing to tolerate such sloppy and/or dishonest tactics on the part of your paid signature gatherers, you should expect sloppy and/or dishonest work in return. I sure hope for their sake that Forward Seattle's contract with the notorious Citizen Solutions includes a refund for invalid signatures, considering they were reportedly paying as much as $4 a pop.
Speaking of which, as late as last week, Flying Apron Bakery co-owner Angela Cough loaned Forward Seattle $15,000, presumably to cover the expense of the last batch of signatures. Talk about throwing good money after bad.
Of course, as incompetent as all the smart, successful business owners behind Forward Seattle were at running their referendum, a lot of the credit for their failure must go to labor-backed Working Washington, which ran an effective "decline to sign" campaign that certainly made signature gathering more difficult, as well as a novel signature withdrawal campaign that added some last minute insurance. Kudos.