| | |
| --- | --- |
| Obama | McCain |
| 100.0% probability of winning | 0.0% probability of winning |
| Mean of 373 electoral votes | Mean of 165 electoral votes |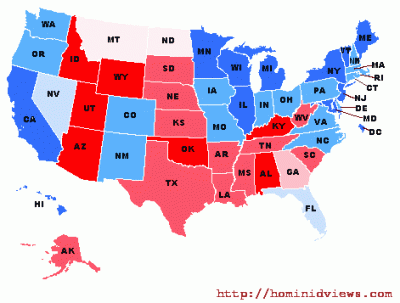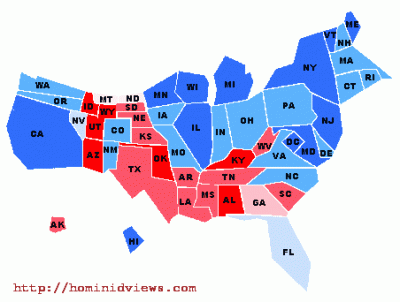 Yesterday's analysis showed Sen. Barack Obama leading Sen. John McCain by 372 to 166 electoral votes (on average). Today we have eight new polls in seven states weighing in on the contest. Obama gains very slightly.
After 100,000 simulated elections, Obama wins them all. Obama receives (on average) 373 to McCain's 165 electoral votes—a gain of one electoral vote. If the election had been held today, Obama would have won with near certainty.
Detailed results for this analysis are available at Hominid Views.
Methods are described in the FAQ. The most recent version of this analysis can be found on this page.