Join us at the Seattle chapter of Drinking Liberally for an evening of politics under the influence. We begin at 8:00 pm at the Montlake Ale House, 2307 24th Avenue E, but some of us will be there early for Dinner and to watch the Republican National Comedy show.
Tonight's activity is a contest to turn this flow chart into a board game: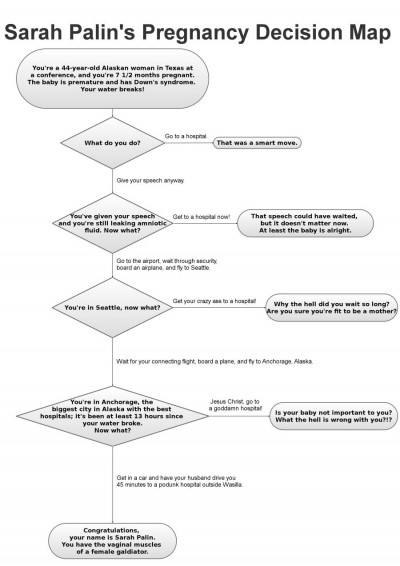 Tonight's theme song could only be Sarah Smile by Hall and Oats:
If you find yourself in the Tri-Cities area this evening, check out McCranium for the local Drinking Liberally. Otherwise, check out the Drinking Liberally web site for dates and times of a chapter near you.