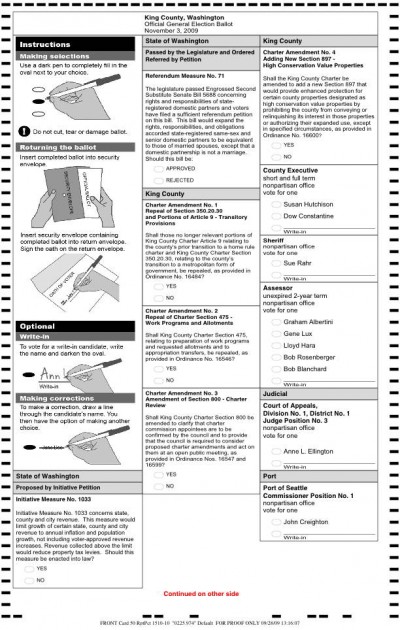 Can you find I-1033 on this sample ballot? If not, apparently you're not alone, at least according to the folks at the No on 1033 campaign, who have been fielding phone calls today from confused voters who can't locate the measure on the ballot.
Hidden beneath five boxes of instructions on the first page, many voters are apparently just dismissing the entire left column as instructions. Folks at the No campaign are particularly concerned that this unfortunate choice of layout might appear on the King County ballot only, thus depressing the vote in the county likely to go strongest against Eyman's stupidest initiative ever.
So pay close attention when you get your ballot and be sure to vote No on I-1033.