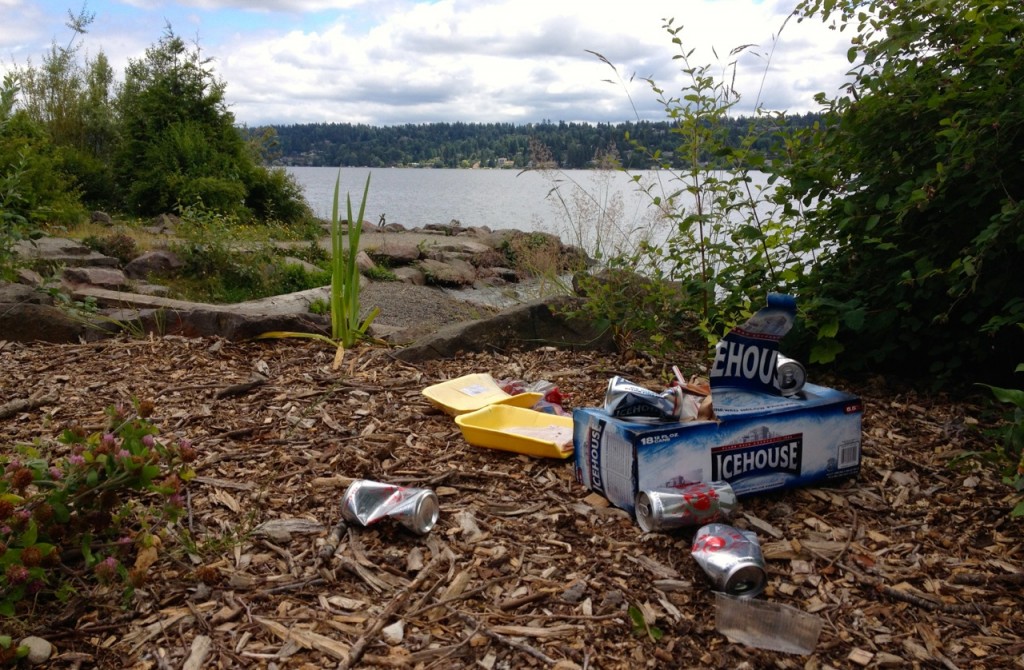 So there's this secluded little park, right on Lake Washington, an idyllic in-city location for a warm summer's night barbecue. And you just leave your garbage for others to pick up?
Who the fuck does that?
I'm okay with the beer drinking, even though alcohol is banned in Seattle parks, as long as it's done in moderation. And I'm even okay with the illegal fire you lit on the beach, though you could've cleaned that up too. But what kind of asshole enjoys a beautifully maintained public park and then just leaves empty beer cans and raw chicken packaging and the rest of their garbage behind? How does one walk away from this mess, past empty trash cans, without feeling totally ashamed of oneself?
Sure, life can be tough in the urban hellhole. And often unfair. But not in this place, at this time. You've just enjoyed one of the most pastoral public amenities a big city has to offer, and you trash it for your neighbors who follow? What the fuck?