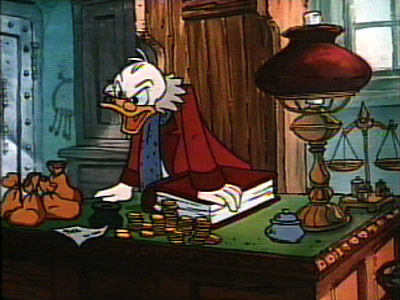 Who says my comment threads are total garbage? Well… I often do, but of course I'm exaggerating, as there's always the occasional gem amongst turds, like yesterday's comment pointing to this post from The Center on Budget and Policy Priorities: "If you tax them, will they flee?"
The conclusion? Not really.
As Ezra Klein's research desk explains, most studies show that rich people don't flee higher-tax states for lower-tax ones and "the revenue generated by state tax increases on high earners overwhelms that lost from taxpayers' leaving." …  In fact, raising taxes on the highest-income households — a group that's enjoyed the greatest rise in incomes and the greatest decline in taxes in recent decades — is a sensible and effective way for states to help offset the huge drop in revenues during the recession.

Tax rates just aren't a big part of most people's decisions about where to live — though that doesn't stop some opponents of raising taxes on the wealthy from stringing together a few anecdotes in hopes that the rest of us will believe millionaires are in full flight from states that have called on them to pay their fair share.

[…] Perhaps the most definitive study, by Princeton University researchers, found that after New Jersey increased taxes on those making over $500,000, it experienced a yearly revenue loss of about $38 million because of those who left — but a gain of more than $1 billion from those who stayed.
I mean, it's strange enough that one of I-1098 opponent's loudest arguments against a high-earner's income tax is that wealthy people are essentially a bunch of selfish, bean-counting misers who will collectively pick up and move to Nevada to avoid it. (A little projection there?) But it's not even true.