In my earlier post, I referred to a study done by WS-DOT that showed the Hybrid tunnel to be feasible. That study, done January 8th through 12th, was incorrectly described as being just fifty (50) pages long. This is not correct. The study WS-DOT ignored is in fact…
Eight hundred and fifty pages long.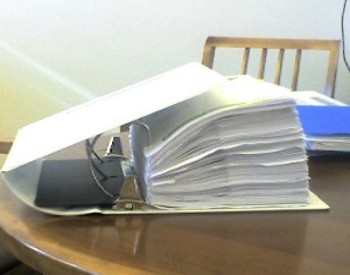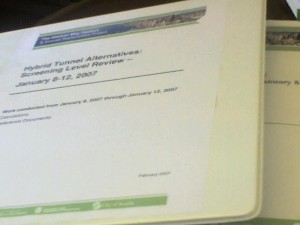 If you had a binder of that size sitting on your desk that told you the Hybrid Tunnel was workable and safe, how could you forget it existed?