The right-wing media has a huge breaking scandal….
The Democratic Party's newly appointed Jewish outreach liaison is pictured on Facebook in a series of provocative photos with her friends holding dollar bills and referring to themselves as "Jewbags" and the "Jew cash money team."

Dani Gilbert, who has been a staffer in the office of Rep. Debbie Wasserman Schultz (D., Fla.), was recently appointed as the Democratic National Committee's Jewish outreach liaison, according to her Twitter feed.
Ooohh….that sounds weally, weally, wascally really, really bad.
The whole thing supposedly exposes a huge riff between Pres. Obama and DNC Chair Debbie Wasserman Schultz.
Here is the offending picture….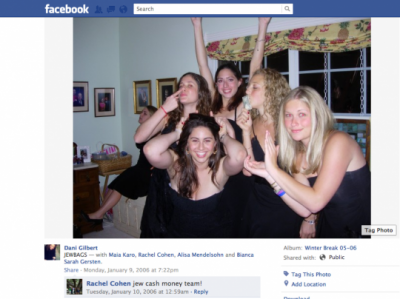 There she is kissing the money!
Except, wait. That Facebook page is from January 2006. I presume Ms. Gilbert was in college (or maybe high school) and was goofing around with some friends.
Inexcusable still. It's scandalous!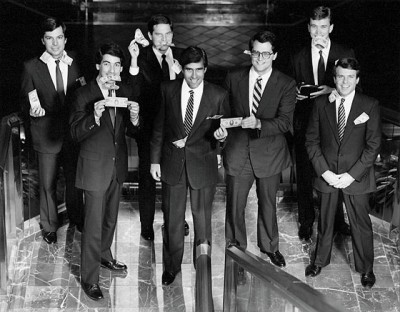 Clearly, Ms. Gilbert should be fired and forbidden from participation in politics.
And kept away from young children.