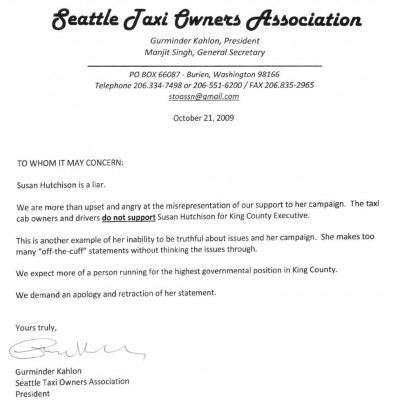 Susan Hutchison is on the record as saying light rail to the airport was unnecessary because it's faster and easier to take a cab, but she isn't getting much love from the Seattle Taxi Owners Association after falsely claiming during yesterday's KING-5 debate that she enjoyed the endorsement of taxicab drivers. In fact, they're downright pissed off.
TO WHOM IT MAY CONCERN:

Susan Hutchison is a liar.
Ouch. If I were Suzie, I might want to take the train next time I was headed to the airport.