At a board meeting this afternoon that could decide whether to move ahead with a ballot measure this fall, Sound Transit staff will propose a revised plan that could deliver as much as 23 miles of extended light rail between now and 2020, while funding expanded bus and Sounder service, improving station access and investing in environmental review, preliminary engineering, and early right of way purchase to prepare for further expansion to Tacoma, Lynnwood, Redmond and beyond. The scope of the initial expansion depends on whether the board adopts a .04% sales tax increase (18 miles) or .05% increase (23 miles):
North from the University of Washington to the Roosevelt and Northgate areas
East from downtown Seattle across Interstate 90 to Mercer Island, downtown Bellevue, the Overlake Hospital area (0.4%) and Redmond's Overlake Transit Center (0.5%)
South from Sea-Tac Airport to South 200th Street (0.4%) and Highline Community College (0.5%)
Link connector service serving Seattle's International District, First Hill and Capitol Hill at John Street (0.4%) and Aloha Street (0.5%)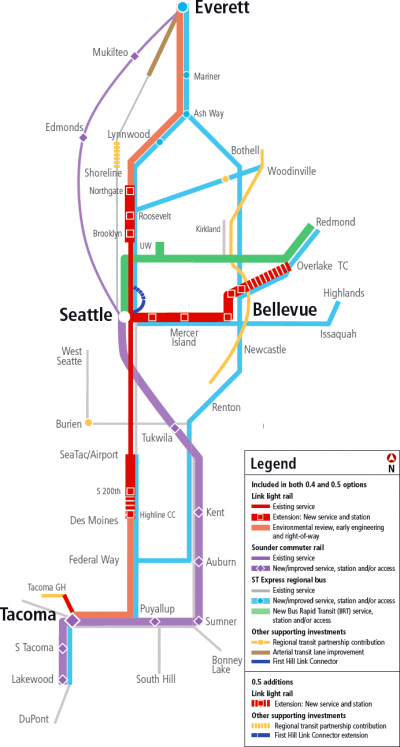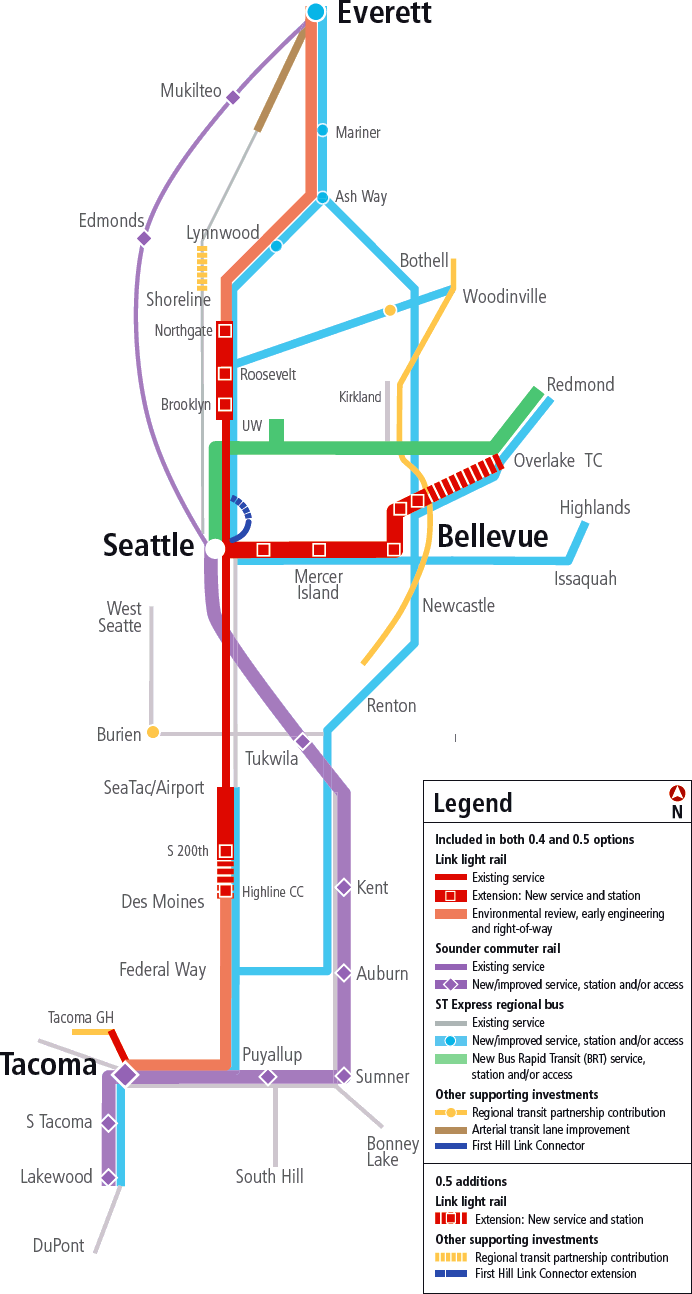 This is a plan that gives commuters more options, and takes cars off the road, which will be absolutely necessary if our transportation system is to accommodate the 30% increase in population our region expects by 2030. Read the whole thing.
No word yet on how this new proposal is being received by board members.