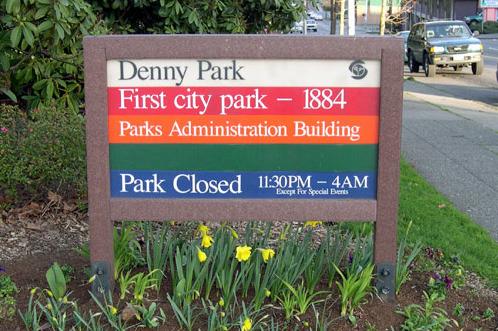 Denny Park, like the photo says, was the first park in Seattle. It was totally redone after Denny Hill was regraded back in the 30's. Then, someone decided to build an office building in the park. In recent years the park has been used more by drug addicts and prostitutes, and less by folks from the neighborhood.
Thankfully, these folks are doing something about it.
I've bugged city government types every once in a while about this park, concerning the building. Usually, they don't quite understand what the big deal is. This has impressed on me the need for regular citizens to get active on the things that are happening in your own neighborhood. Folks in city hall have a lot on their plate, so don't be surprised if you have to lobby people to get things done. Just like the Friends of Denny Park are doing.