I don't generally endorse Republicans, but I'm willing to give those who share my interests and agenda a fair shake. Take for example Shawn Bunney, who is running for Pierce County Executive on the GOP ticket.
According to an invitation to a fundraising event being held on his behalf by Strategies 360, Bunney is "a leader and friend to those of us who want to improve the region's transportation systems." The invitation urges us to "keep Shawn working for the region's interests."
And which region is that? Take a look at the accompanying graphic: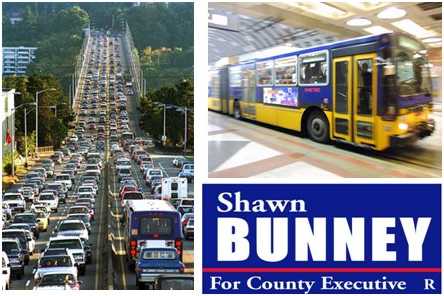 Hmm. Isn't that the Aurora Bridge and a Metro bus in the downtown bus tunnel? So, if elected Pierce County Executive, Bunney will do everything he can to improve transportation and transit… in Seattle?
Now that's a platform I can support. Too bad for Bunney that most Pierce County voters actually live in, um, Pierce County.