When a poll came out earlier this month showing Democrat Larry Grant leading Republican Bill Sali in Idaho's 1st Congressional District of all places, a lot of people were stunned, if not downright dubious. The Sali campaign immediately issued a press release attacking the poll, and claiming it was totally out of whack with its own internal polling… a poll they refused to release.
But if the GOP is not concerned about Sali's chances in this predominantly Republican district, they've got a funny way of showing it. First the NRCC starts running attack ads against Grant. Then they spend over $16,000 to conduct a new poll in ID-01. (Guess that internal poll wasn't so comforting afterall.) And now they're sending RNC Chair Ken Melhman to Idaho to rally the troops.
Subject: **MEDIA ADVISORY** Republican National Committee Chairman Ken Mehlman Visits Idaho
Date: Wed, 4 Oct 2006 12:14:28 -0400
From: "RNCommunications"

WHAT: Rally for Bill Sali for Congress Campaign

WHO: Chairman Ken Mehlman, Gov. Bill Risch, Rep. Butch Otter & Republican-candidate Bill Sali

WHERE: Idaho Republican Party Headquarters
912 West Jefferson Street
Boise, Idaho

WHEN: Thursday, October 5, 2006 at 3:30 p.m. MDT
Wow. That's some "rally." Gee, I wonder how many people they can fit in there?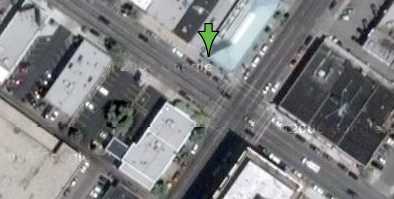 Yup, nothing screams grassroots enthusiasm like holding a rally in an office cubicle.
The next stop on Mehlman's whirlwind "District's We're Gonna Lose" National Tour? WA-08. (5PM, Bellevue Community Center… just in case you want to help out.)