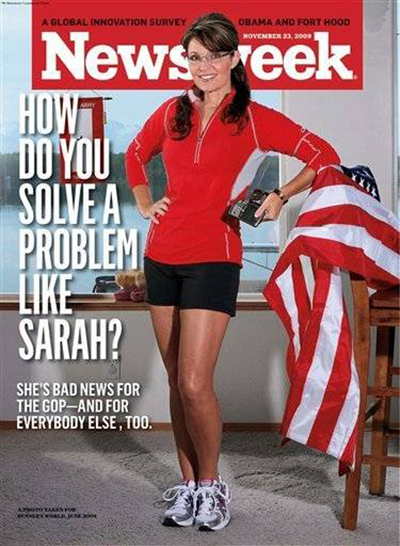 Then again, Jon, sexist or not, she did pose for the photo. And even if it was originally intended to grace the cover of Runners World, she had to understand that the shot was more likely to inspire lewd MILF comments than the kinda gravitas we've come to expect from presidential aspirants.
I'm not defending Newsweek's judgement. But I'm sure as hell not defending Sarah Palin's either.
But what I find really inexcusable about the cover is the headline. I mean, honestly, how do you get from "Maria" to "Sarah" to make that pun work? Yeah, sure, both names end in the "ah" sound, but the accent in both is on the second to last syllable. Not only don't the words rhyme, they don't even share the same meter, making it impossible to sing the lyric as written.
That's just plain lazy.