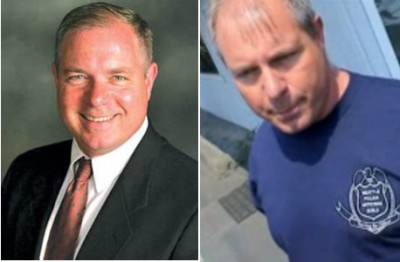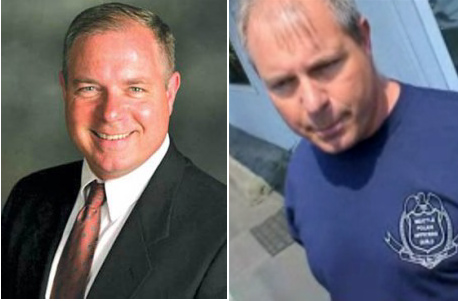 Remember that video of off-duty police officers roughing up a Democratic Party cameraman at a press conference at the Seattle Police Officers Guild?  Well, an observant 45th LD viewer asked me, "Isn't that Republican legislative candidate Kevin Haistings?"
Hmm.  Above is a picture of Haistings compared to a frame from the video, and they do indeed appear to be the same person.  Haistings is also an active member and past president of the Guild, so I guess it makes sense for him to have been there.
Am I the only one who finds it a touch unsettling watching a Republican candidate for the state legislature roughing up a Democratic Party staffer for attempting to video tape the Republican candidate for governor?