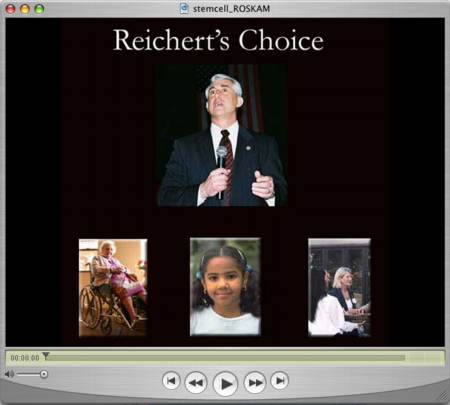 Rep. Dave Reichert goes out of his way to portray himself as a moderate, but a new, DCCC web-ad exposes his extremist views on stem cell research.
During the 2004 race, Reichert told FOXNews.com that he is "generally against embryonic stem cell research," and he held to his position in 2005 by voting against final passage of HR 810, a bill loosening restrictions on federal funding for such promising research.
I haven't seen any polling, but I'm guessing that puts him pretty far out of step with his district.