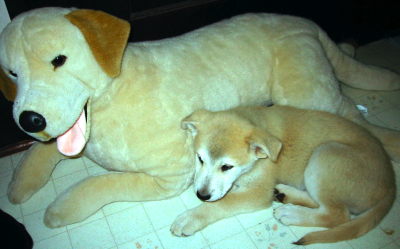 In teasing the Seattle Times about its recent spate of noncontroversial and/or opinion-free editorials, I jokingly asked:
What's next? A bold, sharply worded editorial arguing that puppies are cute?
Well today, in a rare signed editorial, Lynne Varner comes pretty damn close, pushing the edge of civil discourse by editorializing in favor of Camp Fire Girls. I'm almost tempted to write a scathing, profanity-laced attack on the entire Camp Fire movement, just out of sheer boredom.
Jesus Christ folks, throw me a bone here, before I'm reduced to reading (shudder) Crosscut.