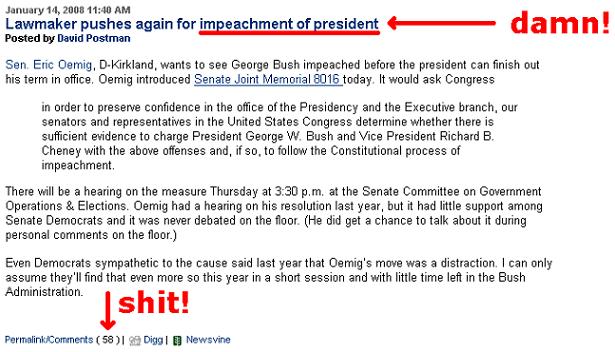 Now that's got to be a fun comment thread. I'm sure everybody is polite and moderate, in a very Times kind of way.
[UPDATE]
Critics of Oemig like to whine incessantly… If he's so bad, then how'd he put away a top notch GOPer like Toby Nixon? I don't think it's Toby's fault; folks just wanted some progressive change.
Either way, in 2010 the folks in the 45th LD will get to have their say. The idea that impeachment is going to hurt him somehow is a GOP precinct captain's wet dream.