At my new job, I've been reading a lot about economics. Along with a bunch of articles and white papers, I'm working my way through Beinhocker's (very readable) The Origin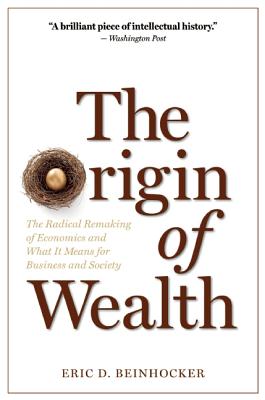 of Wealth, and after that I'll finally tackle Piketty's Capital, which I have only up 'til now experienced through the lens that is Charles Mudede's genius.
Learning about economics, it turns out, is great fun. Most of the modern texts are entertaining as hell, the concepts are fairly easy to grasp, and economics influences and is influenced by everything on the planet, so it gives you a new framework with which to perceive the world.
Maybe the most surprising fact about this deep dive is that the stuff I'm learning delivers a positive message. Unlike the vicious world presented by Ayn Rand and her legions of acolytes, the economics I've been reading about is inclusive: if businesses pay their workers more money, for example, the workers will spend more money, thus growing the economy for everyone. If you don't just focus your growth on a tiny portion of the economy—like, oh, the 1 percent, for example—the money circulates outward and upward and downward. If everyone does better, it's better for everyone. See? Positive!
Today, the New York Times published a piece by Adam Davidson titled "Debunking the Myth of the Job-Stealing Immigrant." It looks at immigration from an economic perspective, and it's packed with good news: Davidson writes, "the economic benefits of immigration may be the most ­settled fact in economics." But what about the conservative notion that immigrants are taking our jobs?
The chief logical mistake we make is something called the Lump of Labor Fallacy: the erroneous notion that there is only so much work to be done and that no one can get a job without taking one from someone else.
What's the problem with this fallacy? Well, it's, uh, false:
Immigrants don't just increase the supply of labor, though; they simultaneously increase demand for it, using the wages they earn to rent apartments, eat food, get haircuts, buy cellphones. That means there are more jobs building apartments, selling food, giving haircuts and dispatching the trucks that move those phones.
The more people in the workforce, the bigger the workforce needs to be. So not only is the Republican fear-mongering against immigrants racist and hateful—it's economically unsound, too. Go read the whole story.