Commenting at a hearing on a bill that would require campaign literature to be sent to the state archivist, state Sen. Pam Roach (R-Crazyville) goes off on one of her signature tangents:
Geesh… it certainly was something! In fact, it was so hot that rumor has it state Dems are recruiting Pamela Anderson to take on Roach in the next election.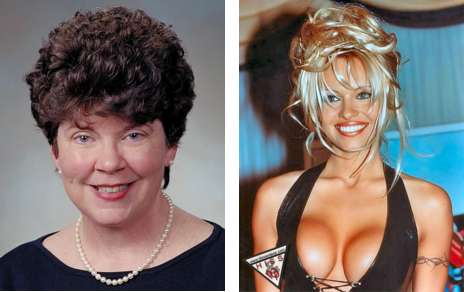 Pam-on-Pam mud wrestling. Hubba, hubba!