Commenting at a hearing on a bill that would require campaign literature to be sent to the state archivist, state Sen. Pam Roach (R-Crazyville) goes off on one of her signature tangents:
"I think men really liked the race. You had another woman and myself going at it and men really like this, women going like this. They won't admit it, you know, but it's a big turn-on for them. Believe me this was one of those races (that went) right into the mud. Geesh, it was something!"
Geesh… it certainly was something! In fact, it was so hot that rumor has it state Dems are recruiting Pamela Anderson to take on Roach in the next election.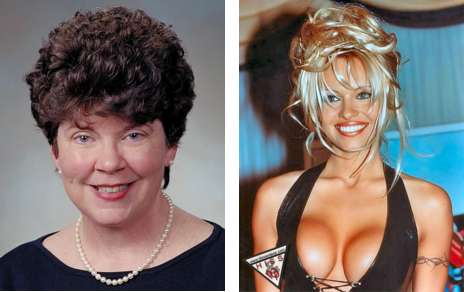 Pam-on-Pam mud wrestling. Hubba, hubba!