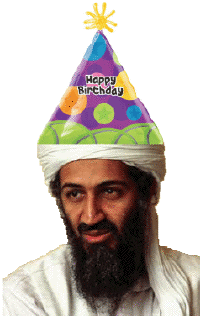 Happy Birthday Osama….
Barring any surprises, Osama bin Laden will mark his fiftieth birthday on March 10. Five years ago, it seemed unlikely that the man would survive to celebrate the occasion, at least not outside U.S. custody. Not only does al-Qaeda's leader remain at large, but he is rallying the troops. Recent reports suggest bin Laden and his top deputy Ayman al-Zawahiri have reestablished their chain of command (NYT) and begun operating new training camps in the northwestern Pakistani region of North Waziristan. The top Taliban leader in southern Afghanistan recently told a British television station that he and bin Laden regularly "share plans" (CNN).  

Critics of the Bush administration suggest bin Laden would be long gone had the United States stayed focused on its mission in Afghanistan and not become mired in Iraq, often referring to Afghanistan as "The Forgotten War" (Boston Globe).