ABC News has a new report that displays architectural visualizations of major American cities before and after a 3 to 16 foot rise in sea levels. Here's Seattle as it currently exists: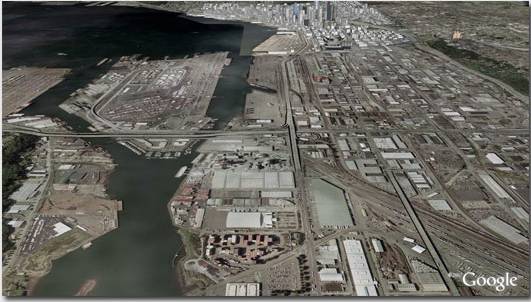 And here's Seattle after a 3 meter rise in sea level: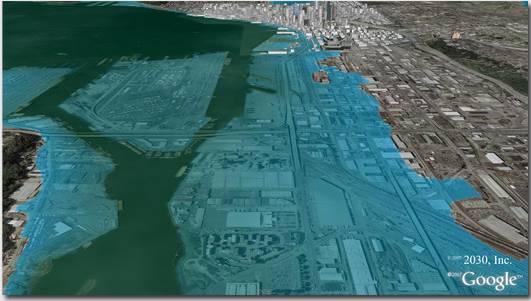 Downtown Seattle itself is fortunate to be built mostly uphill, but we lose our entire waterfront, including the port and surrounding industrial areas that are so important to our economy. (I say if we build the Sonics a new arena, we put it somewhere in there.)
We can argue all we want about whether climate change is primarily caused by human activity (although the overwhelming scientific consensus is that is,) but even the most vehement, ideologically driven deniers are beginning to admit that our climate is warming. If indeed the climate continues to warm (as opposed to say, shutting off the oceans' thermohaline circulation, suddenly plunging us into another ice age,) sea levels will rise, and our children and grandchildren will have to deal with consequences.
You'd just think, maybe, we all might want to start planning for this possible future, rather than sticking our heads in the sand, or accusing "alarmists" like me of being dirty commies.
FYI, King County has performed its own analysis of the impact of a sea level rise on the region, which I reported on way back in May of 2006. Take a look at the image showing the Duwamish flooding all the way to Southcenter, and explain to me why the best and most prudent approach to this threat is to simply ignore it.