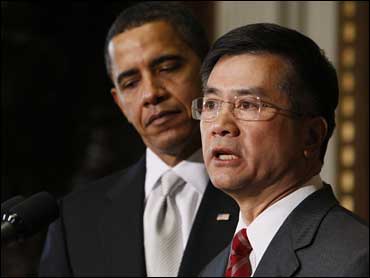 President Barack Obama this morning officially introduced former WA Gov. Gary Locke as his third (and presumably final) pick for Commerce Secretary:
"I'm sure it's not lost on anyone that we've tried this a couple of times," Mr. Obama said while introducing Locke at the Eisenhower Executive Office Building. "But I'm a big believer in keeping at something until you get it right. And Gary is the right man for this job."
I don't know anybody who doesn't think this will be an easy confirmation, and that Locke is clearly qualified for the job.