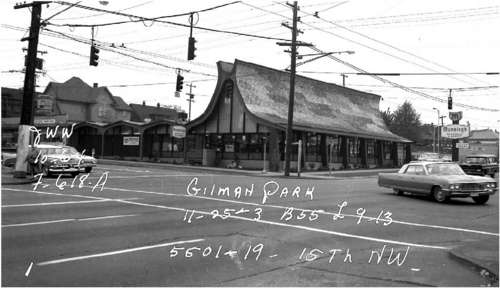 Seattle's Landmarks Preservation Board voted 8-1 to nominate the old Ballard Denny's for historic preservation, an act the Seattle Times attacks as an involuntary "partial taking of the owner's property without compensation, for reasons that are at bottom political." The building opened in 1964 as a Manning's Cafeteria, and was designed by noted architect Clarence Mayhew. With its swooping roof and sixties-era futuristic look, preservation advocates argue that the building is one of the best remaining examples of "Googie" architecture in the region, a sentiment the Times derides:
It's an old Denny's, boarded up.
Huh. I'm agnostic on the issue for the moment, but I wonder if folks at the Times will be so unsentimental the day they board up Fairview Fanny and cease operations as a print publication?