Today's headlines are so lame — the "breaking news" has to do with the bus tunnel reopening — that I thought it would be more interesting to project a few headlines for 2008 that you probably won't read anywhere else. After all, murderous rampages, even when they happen, or perhaps especially when they happen, on Christmas Eve, have become so commonplace it's impossible to find something compelling to say any more. I can only breathe a sigh of relief that the story broke today instead of yesterday, when its pairing with the P-I expose of lunatic unlicensed bicyclists riding amok on city streets would have been a thorny call for the Page 1 editor as to which got the banner head. In other transportation news, the streetcar has stalled twice (something my bike has never done, but then it didn't cost $52 million) and wait, this just in, OMG, snow is forecast for the region!
So now for the 2008 Roundup. We'll start with the local headlines:
Overbuilding Crisis: Can It Happen Here? As more hi-rises and condos and townhouses continue to get built while the ones already on the market sit unsold, alert local media sense "excess inventory" in the housing market. Not wishing to offend real-estate advertisers, however, they cast the meltdown in upbeat, forward-looking platitudes like "brief lull," "fleeting aberration" and "not as bad as Florida."
Richard Conlin to Run for Mayor. Someone who actually practices sustainability to take on someone who just preaches it.
Streetcar, Metro Bus Collide, Injuring Both Passengers.
Oklahoma City Bans Sonics. Says it desires professional basketball team.
7.7 Quake Levels Viaduct. God weighs in on surface-street option.
Transit Measure Defeated at Polls. By a ___ to ___ margin, voters have turned down a ____________-___________ plan, costing ________ billion, to be built from ___________ to ____________ by the year _____ in order to solve the region's growing, critical, urgent, yikes-we're-all-doomed transportation crisis.
And now for the national headlines:
In Replay of Great Depression, Stock Market Crashes and Banks Collapse. Bush remains upbeat about economy, calls mass suicides on Wall Street "misoverreaction."
Bush to Seek Third Term. Attorney General, citing loophole in law, says president can run if he changes his legal name.
Bush Bombs Iran. President declares martial law "to protect the safety of our country."
Suspected Terrorist Plot Disclosed. President declares martial law "to protect the safety of our country."
Republicans Score Landslide Win After Osama Bin Laden Brought Into Custody on Nov. 1. Faced with riots by angry voters, President declares martial law "to protect the safety of our country."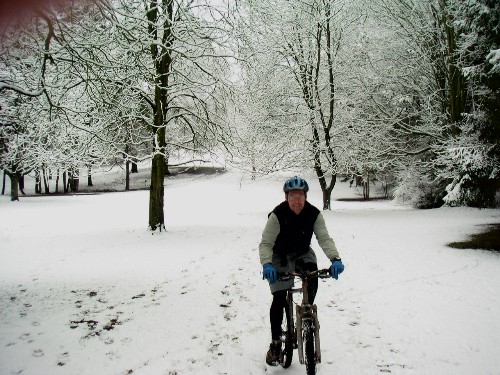 License that man!!!