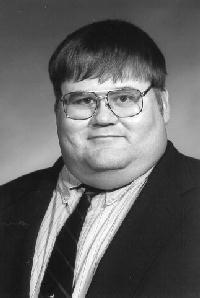 I want to strongly emphasize that not all right-wing Evangelical Republicans are serial child rapists. But you know… some are.
A former South Dakota lawmaker is accused of molesting his own foster children and legislative pages. […] Former State Representative Ted Klaudt is accused of manipulating, molesting, intimidating and threatening teenage girls who the state of South Dakota paid him to raise.

[…] The first victim to come forward told investigators Klaudt offered to earn her enough money to pay for college by helping her donate her eggs to a fertility clinic. She says Klaudt used a fake email address from the supposed clinic agent to trick her into letting him perform what's supposed to be a surgical procedure.

The victims say Klaudt touched them while they were foster children at his home here in Walker. But the girls say the molestation also happened in Pierre during legislative sessions while some of them also served as pages.

Five different girls now say Klaudt did things ranging from manual "breast exams" to the painful procedure of actually going inside of them with a speculum and collecting body fluids. The girls say when they cried, Klaudt gave them a beer and told them to toughen up.
Just drink the beer and quit your crying. Uh-huh. I guess this is what George Lakoff means when he talks about the "Strict Father Model" that defines conservative metaphors for morality.
It should come as no surprise that Klaudt repeatedly voted for bills that limited or prohibited abortions. And according to the inimitable Howie Klein:
Klaudt fancied himself a radical right Republican (and an evangelical) and in 2005 was a leader against the formation of the South Dakota Mainstream Coalition, meant to turn Republicans back towards mainstream conservatism.
By "mainstream conservatism," I suppose Howie means not serially raping one's foster children.