That's it, I'm fed up with Mayor Nickels!
First the December snow storm, and now this record breaking heat wave… I mean, I don't ever remember the mercury topping a hundred degrees when Paul Schell was in charge. And while throughout the campaign Nickels' challengers have talked an awful lot about the weather, isn't it time Seattle finally elected a mayor who could do something about it?
That's why HA is officially endorsing Halle Berry for mayor.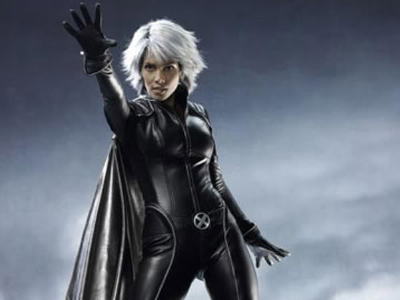 Don't get me wrong, I appreciate Mayor Nickels' impressive record on the environment, but after watching X-Men, it just doesn't compare to Berry's psionic ability to control the weather with her mind. I mean, think back to last December's nearly unprecedented snow storm—sure, rock salt and snow plows would've been nice… or Berry could've just cleared our streets with a thawing wave of her hand. And ask yourself, unlike Nickels, would a Mayor Berry have allowed her beloved (and un-air conditioned) city to suffer through yesterday's 103 degree heat? I don't think so.
Yeah, Mayor Nickels sure looks sexy in that hot, skin-tight, black leather body suit of his, but Berry ain't too shabby in that department either. And, she can control the weather. With. Her. Mind.
Vote for Halle Berry for mayor.