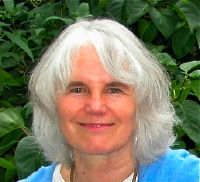 Lynn Allen was one of the first political bloggers I met, way back when the local liberal blogosphere was just taking shape, and while she may not have been one of the best known or most read, within our community she was certainly one of the most loved, often playing the role of den mother to our group of rowdy children.
Lynn died today at the age of 63, after a brief battle with ovarian cancer.
Politics is a mean, nasty, vicious business. But cancer is meaner.