A Seattle Times editorial on Prop 1 includes this turd of a statement:
Rail on I-90 would leave two lanes empty most of the time, even at rush hour. And, that means light rail will reduce the capacity of the bridge, particularly to people from Sammamish and Issaquah, since the light rail wouldn't go there.
What total bull!
Here's a depiction of 177 cars. (Just imagine the Times ed. board in their BMWs in the front)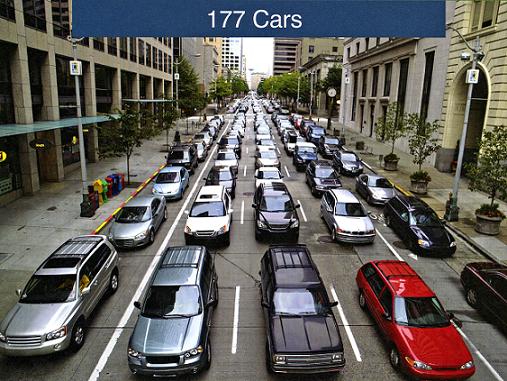 Now here's the same number of people, but his time they all rode the train.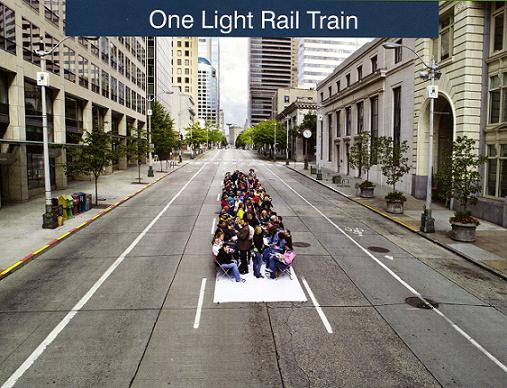 Light rail will dramatically increase the capacity of the I-90 bridge. When the East Link line opens, we're going to see a 50 percent increase in peak-hour transit use for the corridor. In plain English, the increase in transit use will be huge between Seattle and the Eastside. A Seattle Times/Ron Sims/Kemper Freeman Jr. bus plan doesn't come close. Not by a longshot.