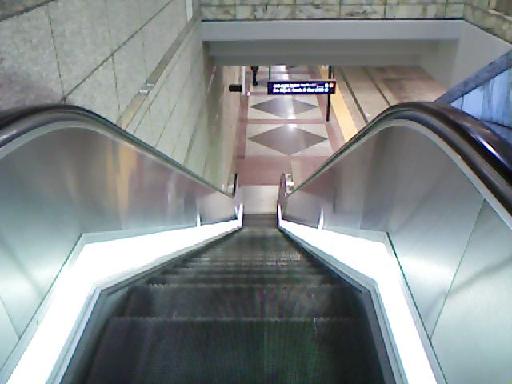 Please note: When riding an escalator, there are rules to be followed. While folks from actual "big cities" understand escalators and their proper use, folks in Seattle have managed to avoid learning escalator basics. Here we go…
If you want to stand still on the escalator, stand on the right side.
If you want to walk on the escalator, please do so on the left side.

Now that the Seattle Transit Tunnel has reopened, I'm finding the exact degree of "cluelessness" that exists. On some of the longest escalators in Seattle, I've been hung up behind balloonheads who don't seem to understand that yes, I'd like to get where I'm going faster than this steel horse, all by itself, will take us.
The folks who will reply with "why are you in such a hurry? blah blah blah"… Look, the rules exist to make things run smoothly. I'm asking for basic courtesy. I don't like getting the stink-eye when I politely ask, "can you please step aside?"