While the Seattle Times merely cuts and pastes from the wires, the Seattle P-I's Mike Lewis adds some much welcome local color to his coverage of reaction to Vice President Dick Cheney's hunting "accident."
Local blogger David Goldstein, on his www.horsesass.org Web site, wrote that Democratic Party Chairman Howard Dean's recent comparison of Cheney to former Vice President Aaron Burr turned out to be prescient. Burr was the last second-in-command to shoot someone while in office.

"Burr, as us history buffs well know, shot and killed fellow founding father Alexander Hamilton on July 11, 1804, in Weehawken, N.J., in the most famous duel in American history."

By Monday evening, Goldstein's posting had 161 responses. The 42-year-old said he knew the shooting would bring traffic, even if it won't have much of a shelf life.

When he heard about the accident, he first checked to see if the victim, Harry Whittington, a 78-year-old lawyer, was OK. When he found out the man was in stable condition, it was, um, open season.

"What about the nature of the hunting trip?" he asked in an interview. "Those hunting lodges where they raise the birds are the avian equivalent of shooting fish in a barrel. You could do this at a zoo. The guy (Cheney) just likes to kill things.

"(Hitting Whittington) was probably more sporting than the shooting of the birds."
Man… that Goldstein guy always makes me laugh.
However, I do have one particular nit to pick with the coverage. The Times says Whittington was "sprayed with birdshot," an official, White House approved circumlocution that Atrios pokes fun at by pointing out the subtle differences between a spray bottle and a shotgun.
The P-I repeats the other popular euphemism: that Whittington was "peppered" with birdshot. Hmm.
Peppered: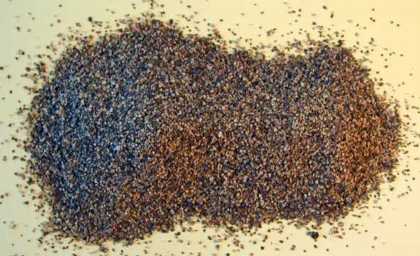 Just wanted to avoid any confusion over what really transpired.
UPDATE:
Now we learn that Whittington has suffered a "minor" heart attack, due to a piece of birdshot lodged in his heart.
So I'm guessing that next week, when we finally learn Whittington has died (a couple days after his actual death,) the official cause of death will be listed as a "heart attack," rather than being "shot through the heart by a drunken Vice President."