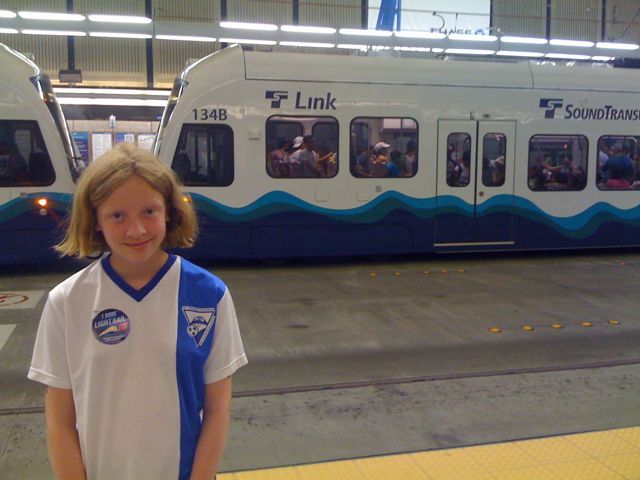 UPDATE:
I posted the picture above hours earlier, from my iPhone, while on the train, somewhere south of the Beacon Hill tunnel. But I just thought I'd take a moment to explain the headline, which really isn't as snarky as it sounds. In fact the words had come  to me spontaneously, earlier in the day, as I climbed the stairs into the bright daylight and chaotic street scene outside Nordstrom's, above the transit tunnel at Westlake Station.
It was a moment of serene familiarity, one like many hundreds of other moments I experienced in many other cities, but mostly New York, where I lived for a couple years… that sudden rush of sensation as one emerges from the subway, and is thrust headlong into one's destination. Riding a subway is much like taking an elevator. You are one place, the doors close, the doors open, and suddenly you are someplace else.
Standing outside Nordstrom's, adjusting my eyes and ears to my surroundings as the crowds rushed by me, I exclaimed to my daughter "It's almost like living in a real city."
I've walked through downtown Seattle many times since moving from Second and Pike to my South Seattle house. But for the first time in a long time, the downtown really felt like home.