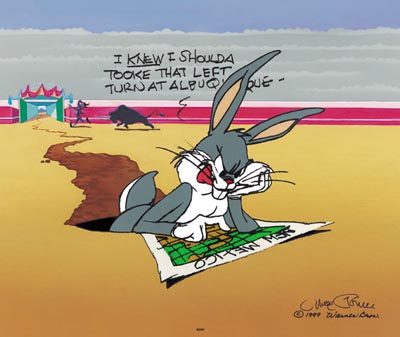 Oops…
A second tunnel-boring machine for the Brightwater sewage-treatment plant has broken down, causing the layoff of 67 workers, King County officials said Tuesday.

King County wastewater officials said the westbound machine, nicknamed Rainier, has a problem with a part known as the cutterhead rim.

It's not as badly damaged as the eastbound boring machine, known as Helene, which broke down last month and caused the layoff of 60 people. Nonetheless, repairs to Rainier, also known as BT-3, are expected to take months, according to Brightwater Project Manager Gunars Sreibers.
But don't you worry about Seattle taxpayers being forced to pick up cost overruns on the Viaduct replacement, because thanks to "new technological advances" such mishaps could never happen when the state attempts to dig the largest diameter deep bore tunnel ever. I know that is so because the Discovery Institute says it is so, and there is no greater or more reliable source on issues of science and technology than those progressive folks at Discovery.