Oh my gosh…
I stumbled across this website at Craig's List. It's run by Rossi superfans, and I think they got a little too carried away:

…which looks super similar to this:

Way back when, the local GOP stirred up all sorts of fake outrage when the WA Dems put a bumper sticker on their website for 5 seconds. (The sticker, if you don't remember, made the allusion that Christians could be hypocrites, which we all know isn't true.)
And no, I'm not saying Dino Rossi is a Nazi (cool your heels, Don!) The Iron Cross had a long history before being corrupted by Adolf Hilter. But if I was a Republican running in a race that'll be tough enough already, I'm not sure I'd be happy if my fans were putting my name on Nazi-ish iconography.
[UPDATED]
A Maltese cross, while very similar to an Iron cross, is not the same thing: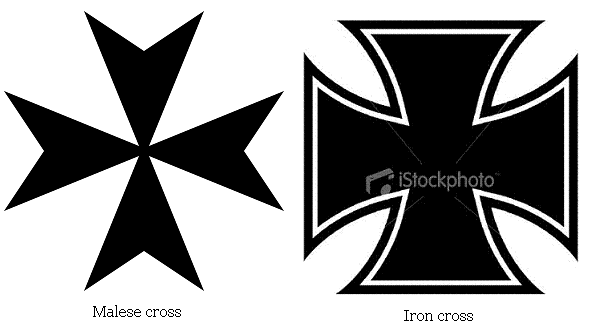 [Oops, the above should read "Maltese cross" and "Cross pattée"]
Alright, I'm officially freaked out about how much I know about this stuff…