No, really… he absolutely loves women's basketball: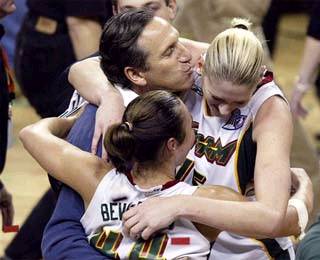 Hmm. I know Schultz claims to have lost $60 million on the Sonics and Storm franchises over the past five years, but from the looks of it, it's been worth every dime.
I'll tell you what Howard… if you want me to help pay for your new arena, then next time, I get to be the one making out with Lauren Jackson.