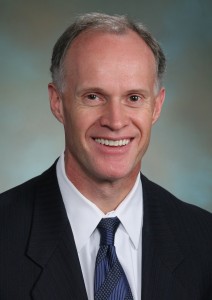 Well, it looks like we won't have Rodney Tom to kick around anymore:
Senate Majority Leader Rodney Tom, a titular Democrat who leads a Republican-dominated coalition, announced Monday that he is leaving the Legislature for reasons of health and family.
Yeah, either that or he has some polling that shows how widely hated he is in his own district. Fucking turncoat.
Republicans have thus far failed to field a viable challenger to Tom, because, you know, he's basically a Republican. So his Eastside seat sure does look like a strong pickup opportunity for the Democrats and former Kirkland mayor Joan McBride. That said, unless Tim Sheldon can be persuaded to caucus with Democrats next session it's hard to see senate Dems regaining control in November.
UPDATE: I guess it would be remiss of me to let Tom's retirement pass without mentioning that one of my greatest regrets as a blogger is that perhaps my favorite post of all time was written in the service of supporting his election to the state senate. My bad.