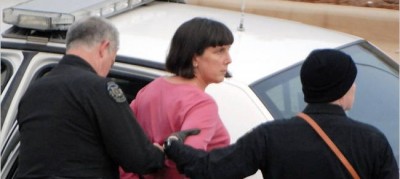 In America, we've come to accept these sorta things as the cost of living in a free society where the Supreme Court gives more weight to the vague caveats of the Second Amendment than it does to the unqualified imperatives of the First, so the only thing really surprising about yesterday's tragic shootings at the University of Alabama was the identity of the shooter: a woman.
Not some disaffected teenage boy looking to kill himself, and take a few classmates with him, or some crazed homophobe with a grudge against Unitarians. Not a Timothy McVeigh or a Seung-Hui Cho or a Nidal Malik Hassan or a gangbanger, a skinhead, a terrorist or something like that. You know, not a man.
I'm no criminologist, but from anecdotal experience, I'm guessing that Prof. Amy Bishop just doesn't fit the profile.
Yet, she had a loaded gun. And in America, that's all you really need to make a mark on the world.