Out of the blue, because this is clearly the most important public policy issue facing 99 percent of Washingtonians, the Seattle Times editorial board has for the zillionth time editorialized in favor of repealing the estate tax. I think my headline pretty much says it all. But there's always this: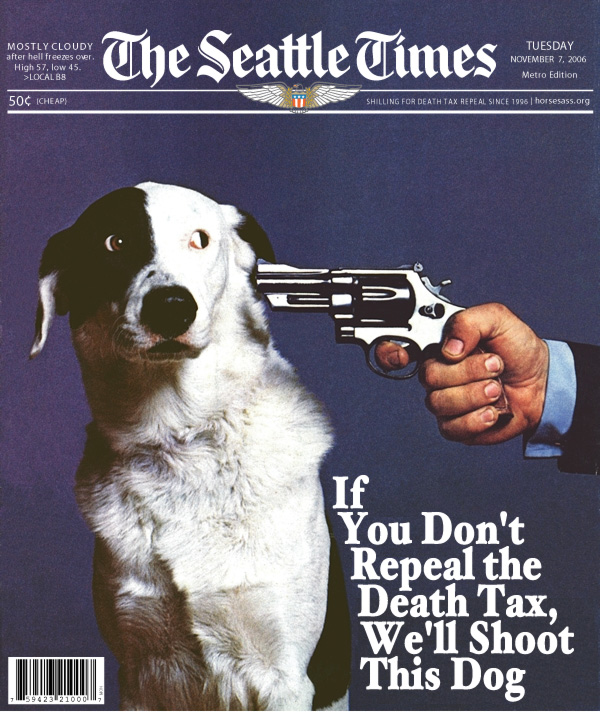 Not sure why the Blethens are still jonesing on eliminating the estate tax now that their paper is virtually worthless, but Jesus Christ, let it go already.
UPDATE: More on this in the morning, maybe, but I just have to point out what an incredibly dishonest editorial this is, implying that the estate tax forced the McBride family to sell the last farm in Issaquah, when in fact if this was a working farm, it would have been exempt from the estate tax entirely. (The sale price of the land was less than the federal estate tax exemption, and all working farmland is exempt from the WA estate tax.) It once again shows incredible disrespect for their readers.