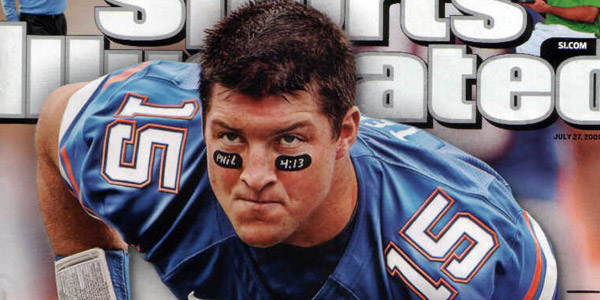 True story: the original inspiration for HA Bible Study was then University of Florida quarterback Tim Tebow and his famous eye-black bible citations. I thought, wouldn't it be funny to randomly cite less familiar scripture—you know, say, 2 Kings 2:23-24 rather than Philippians 4:13—and our weekly HA Bible Study was born!
And so in honor of Tebow being cut from my beloved Philadelphia Eagles yesterday, I offer this extra bit of bible wisdom for him to ponder:
Jeremiah 49:16
Thy terribleness hath deceived thee, and the pride of thine heart, O thou that dwellest in the clefts of the rock, that holdest the height of the hill: though thou shouldest make thy nest as high as the eagle, I will bring thee down from thence, saith the Lord.
Discuss.