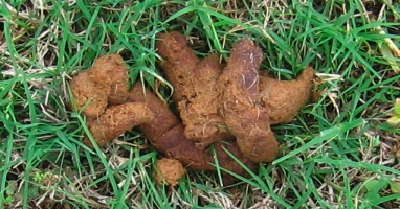 That fresh pile of poop on your front lawn, near the walkway? It wasn't a dog. It was me.
Last night I was visiting friends on the Island, and I had a little too much to drink. So I drove over to your house, scaled the security gate, dropped my pants, and took a dump.
It felt good. (You know, the way you must feel every time your paper shits all over the citizens of Seattle.)
Now I know in a region with a functional, well-funded government, this is the sort of disgusting, uncivil behavior the authorities might investigate and prosecute, but since you clearly hate government (or at least, hate paying for it, and see absolutely no need to leave it in the hands of a qualified executive) I'm guessing you wouldn't bother to waste precious tax dollars by calling the police over something petty like this.
Oh, and when you have one of your servants clean it up, tell them to double-glove and wear a face mask. I was eating beans.