As you've undoubtedly heard, Ted Cruz has announced his bid to become the Rick Santorum of the 2016 Republican presidential campaign. As 538's Harry Enten wrote this morning, Cruz is not a serious presidential candidate. He doesn't have access to money, his platform is way too conservative for the American public, and he has a serious lying problem.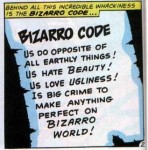 Just watch the speech he gave to announce his candidacy at the top of this post. Cruz framed his announcement like a Bizarro World version of John Lennon's "Imagine," in which he proposed his vision for America: no gay marriage, no Affordable Care Act, a foreign policy so aggressive that it would leave the entire Middle East a charred cinder within two weeks of his inauguration. He's a Teabagger Homunculus, a staggering wad of conservative rage. Only two groups of people take Cruz seriously: the shrinking elderly army of right-wing ragebabies who made up the Tea Party, and the media.
So we'll see a lot of Cruz for the next year or so, because he and his followers say crazy stuff and the media loves to report crazy stuff, but he'll be gone by spring of 2016. He'll probably beat Santorum. He might even do well in the small pockets of the country that reward apocalyptic rhetoric, like Iowa and South Carolina. But he'll soon disappear from the stage, leaving an uncountable array of think pieces in his wake.
On some level, Cruz has to understand he's unelectable. So why is he running? It's not as though Santorum or Gingrich managed to parlay their once-a-frontrunner statuses into positions of leadership in the party. Perhaps Cruz plans on running for governor of Texas someday? Does he think his position as King of the Teabaggers is at risk, somehow? The scariest option is that Cruz is a True Believer, someone who entertains the frightening prospect that the majority of America is just as xenophobic and hateful as him. It isn't, of course, but what does it say about us that this man is an actual United States Senator? Maybe Ted Cruz' nightmare fantasy world isn't as far from reality as we'd like to believe.