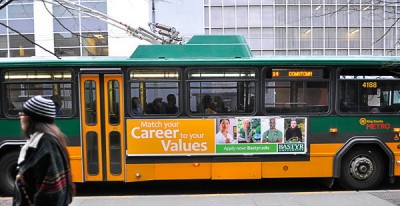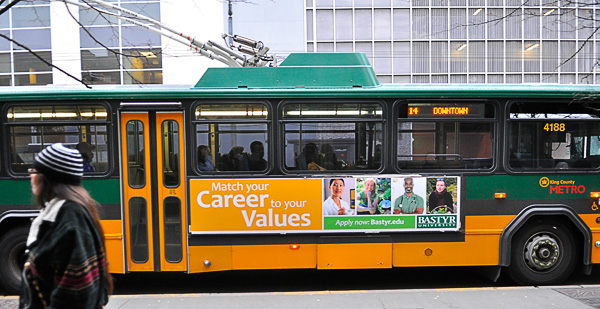 Local transit advocates are righteously pissed at Mayor Ed Murray for his public and private opposition to an initiative that would raise $30 million a year in property taxes to buy back looming Metro bus service cuts within Seattle. And Murray—who has always bristled at the charge that he is in any way "anti-transit"—is righteously pissed right back. So as a public service, I thought I'd take a moment to explain the two sides to each other in the hope of encouraging a Murrayesque consensus.
First of all, Ed, you have to understand that when critics call you anti-transit what they really mean is that you are not sufficiently anti-car. Nobody really thinks you hate buses and trains (well, nobody whose opinion you should care about). They just think that you are way too conventional in terms of your transportation thinking. Not 1950s conventional. But 1990s conventional. And a lot has changed in Seattle since you first headed to Olympia. The shift toward transit, bike, and pedestrian oriented transportation planning that may have seemed radical a quarter century ago is the consensus in Seattle today. And many transportation advocates here rightly fear that your lack of buy-in will get in the way of their urbanist vision.
It's a balance thing. You may be more pro-transit than the majority of legislators. But that's not good enough for Seattle.
As for Murray's critics, you have to understand that he really means this when he says this:
Regionalism must be an element of any transit plan: Any transit financing plan – either short-term or long-term – must reflect the reality that Seattle's economy depends on people coming into the city from throughout the Puget Sound region.
Ed and I have been having this argument for years. This isn't just talk. He passionately believes in taking a regional approach to transportation planning, and chafes at any suggestion to the contrary. It's one of the reasons I didn't vote for him. But of course, he's absolutely right. I mean, there's at least as much utility in saving bus routes serving commuters heading to and from Seattle as there is in saving routes that operate entirely within city borders.
So regionalism should be an element of any transit plan. But the same could be said of the minimum wage, paid sick leave, and universal preschool. All of these would be better implemented at the county or state level. But they're not. So Seattle has chosen to go it alone. Because that's the only practical political option we have.
Still, nothing seems to shake Murray's core belief in the efficacy of regional transportation planning, or his skepticism of Seattle-only solutions, be it for funding light rail expansion or saving the bus service we already have. So if you want to win Murray's support for a Seattle-only bus funding measure you are going to need to convince him that it is both absolutely urgent and absolutely short term—and that you absofuckinglutely pledge to support his efforts to achieve a permanent regional solution. (Personally, I'm in a fuck the rest of King County mood at the moment, but I understand that's not constructive.)
Shorter Goldy: Ed, stop being so defensive about being labeled "anti-transit"—it's meant as a relative term. And everybody else, you need to pledge to support Ed's regional approach. Then maybe we can all quit the kvetching and save some bus routes.