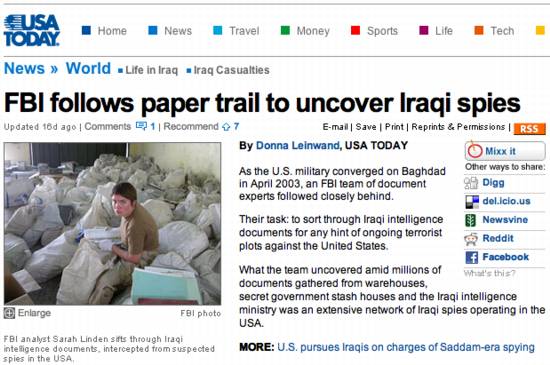 Sarah Linden, the women in the picture… that's Darcy Burner's little sister.
When Darcy talks about the war in Iraq and its impact on military families, she talks from experience, citing her own brother, who served in the initial invasion force. But I don't think I've ever heard her talk about her sister Sarah, who has served her nation as an FBI analyst, helping to uncover and prosecute a nationwide spy network of former Iraqi agents. Partially that's to protect her sister's privacy, and partially that's because she wouldn't want her sister to run afoul of the Hatch Act, which prohibits federal employees from engaging in partisan political activities like, you know, Darcy's campaign.
Darcy comes from an impressive family, deeply involved in the war and its impact. Perhaps that partially explains her passion and expertise on the issue.