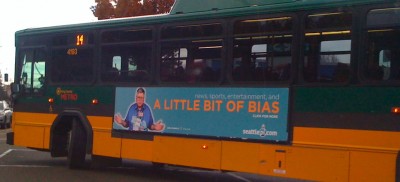 I was driving along Rainier AVE yesterday, when I saw Joel Connelly. On the side of a bus.
Apart from being a tad distracting to see a larger than life Joel staring back at me from the side of a bus, it was interesting to see that the P-I online is A) actually spending money promoting the product, and B) promoting open and honest "bias" as a selling point.
Looks like Hearst may be wrapping its collective mind around the new medium.